The Three Gorges Dam
The Three Gorges Dam is a hydroelectric river dam that spans the Yangtze River in Sandouping, Yichang, Hubei, China. It is the largest hydro-electric power station in the world. The total electric generating capacity of the dam will reach 22,500 megawatts per day(enough to power 22,500,000 North American homes).
| | |
| --- | --- |
| | |
| Three Gorges Dam | Three Gorges Dam |
The dam is around 27 kilometers(17 miles) upstream from Yichang city, a 40 minute drive. It is a phenomenal architectural achievement that the entire country is proud of. The dam wall is made of concrete and is about 2,309 meters(7,575 ft) long, 101 meters(331 ft) high, 115 meters(377.3 ft) thick at the bottom, and 40 meters(131.2 ft) thick on top.
In November l997, the first stage was completed with the blocking of two-thirds of the river's width. The water level had risen about 70 meters(230 feet) through 2003, and is expected to rise another 40 meters(131 feet) by the end of 2011 when the full dam becomes operational. Smaller ships will use a single stage lift to pass the dam while larger ones make use of a stair of five locks. The water in the Three Gorges will rise a total of l l0 meters(36l feet), gradually changing the scenery forever.
Taking an excursion to visit the dam is an absolute must for tourists to the area. Visitors are usually allowed to climb up to the top to get a 360 degree and on a clear day can get a complete view of the enormous dam, huge reservoir, and beautiful mountain scenery. But take note that visitors may be banned during major public holidays such as Chinese New Year and the National Holiday. Displays in the Information Center will provide an overview of the whole project.
Yangtze Cruise Packages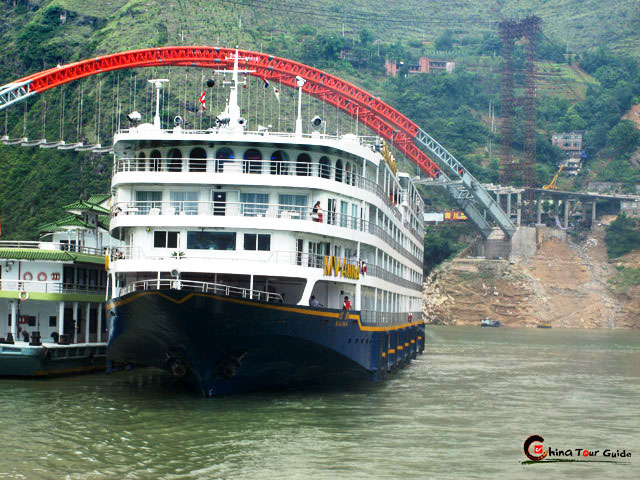 Destination: Beijing - Xi'an - Chongqing - Yangtze River - Yichang - Shanghai
Explore an ancient China through tours to the famous ancient capitals Beijing and Xi'an, a natural China by taking a cruise journey along the majestic Yangtze River, through the splendid Three Gorges, and a modern China with a visit to the sleepless metropolitan Shanghai!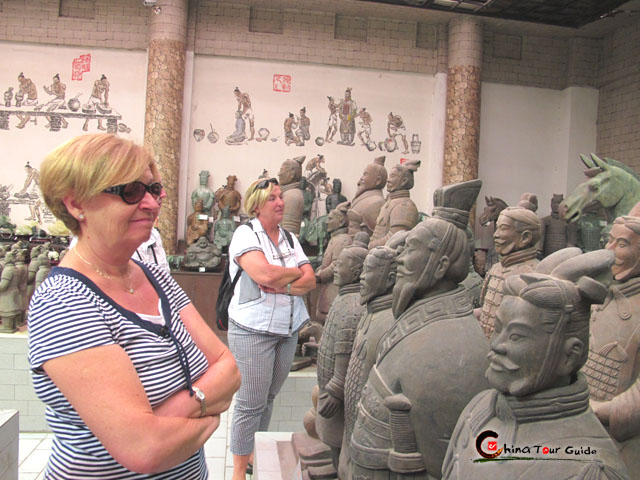 Destinations: Xi'an - Yangtze River Cruise - Yichang
Topping in the list of sights of Xi'an City, Terracotta Warriors is surely not to be missed. Also set sail along the spectacular Yangtze River while enjoy a luxury cruise trip. Attractions along the voyage, like Three Gorges and Three Gorges Dam, will leave you an everlasting memory.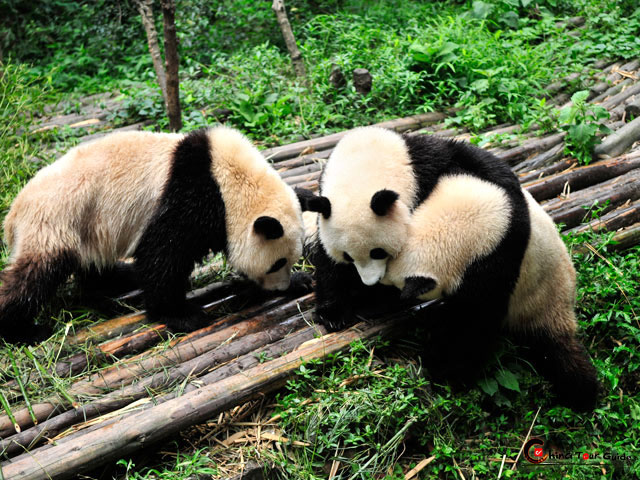 Destinations: Chongqing - Yangtze River Cruise - Yichang
Prepare yourself at the hot & spicy Chongqing city with visits to Eling Park, Panda House of Chongqing Zoo and Ciqikou Old Town. Then set sail against wind and waters down the magnificent Yangtze River through marvelous gorges! Just take all natural beauties into your eyes.