Guizhou Tours | Travel to Guizhou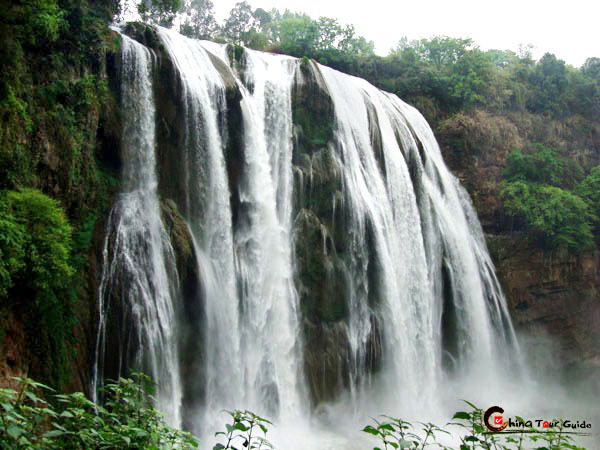 Guizhou, literally means "precious land" in chinese. What such a ironic name it is for a province that is regarded as one of the poorest in China! But brimming with dramatic landscapes, rich in minority culture and diversity in ethnic folk festivals, Guizhou is absolutely an amazing destination that should be list on any traveller's itinerary.

Outside the modern capital Guiyang, the magnificent natural sceneries appear almost otherworldly, offering a delightful paradise for photographers and hikers. Terraced fields creep along the sides of rolling mountains, and striking karst landforms and crumbling stones display a unique picture. Giant Zhijin Cave lives beneath the earth, and cascading Huangguoshu waterfall flows over the steep mountain. All these splendid things stumble you onto a wonderland that you would never forget.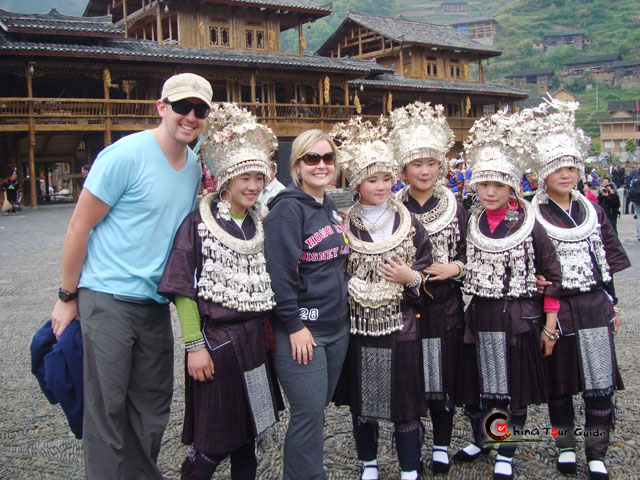 Besides, the colorful minority groups rank as the top appeal of Guizhou. Our tours lead you to discover the scenic area of Southeast Guizhou, where the majority of ethnic villages are located. Stepping into the ancient Drum Tower in Zhaoxing Dong village and wandering among rows upon rows of stilted wooden houses in Xijiang Miao village, you will be welcomed by the hospitable minority people to share their unique cuisines and simple lifestyles. The Miao's New Year and Sister's Meal Festival are usually atop tourists' itinerary. All of these will contribute to an ethnic odyssey, the memories of which will last a life time. Come and enjoy the very best Guizhou tour!