Wuhan
Being the capital of Hubei Province, Wuhan is situated at the crossroads of central China. In the past, parts of the city were prone to flooding, but thanks to the Three Gorges Dam, that is no longer the case. Today Wuhan becomes an important hub in central China and features Yangtze River cruises for sightseers and businessmen traveling from Sichuan to Shanghai or Hong Kong.
Wuhan a city surrounded by beautiful mountains, rivers, lakes and hills, and with a rich history. Sliced in three by the mighty Yangtze River, Wuhan is actually a conglomeration of what were once three independent cities: Hankou, Hanyang and Wuchang. This is the place to find both history and natural wonders. It is the city's favorable geographic location that partly explains its industrial success, and has contributed to its rich and colorful history. Wuhan's history dates back 3,500 years. It was once the center of the ancient State of Chu, and has always been an important spot on the mighty Yangtze River. From Wuhan, merchants followed the great river and extensive water networks to expand their businesses throughout the entire region.
Wuhan's cuisine is also worth a try. Most of the places here serve a good mixture of eastern Sichuan cuisine and more oily braised dishes. Beware however, as the emphasis in terms of spice and chili tends to be more, Wuhan cuisine can be very hot. Fish and shellfish are especially good. Steamed Wuchang Fish is one of the most famous dishes in Wuhan and known far and wide. Fried Bean Curd Sheets stuffed with three delicacies are a classic Wuhan breakfast. Hot-dry noodles are an essential part of the Wuhan diet, eaten by almost everyone daily at breakfast time.
Yellow Crane Tower(Huanghe Lou)
Nestled on the bank of the Yangtze River, Yellow Crane Tower is famed as one of the three great towers of China, featured by stiff uprightness, uniqueness and magnificence. It is a symbol of Wuhan and was originally constructed in 223 AD. A number of literators in the past dynasties visited the tower and wrote down numerous immortal masterpieces on it. The present Tower was rebuilt during 1981 and 1985. It retains some features of the ancient one and adds new elements according to the modern people's aesthetic requirement, which is a perfect combination of classical asnd modern characteristics. The 5-story pagoda standing on top of Snake Hill, overlooking Wuhan and the Yangtze River, will give you a magnificent view . When seen vertically, eaves on every floor have direct bearing on the name of the tower, that is, the interveined and overlapped roofs of all sizes with flying eaves look like the wings of about-to-fly cranes. Both internal and external parts of the tower are painted with patterns cored with red-crown cranes and foiled with clouds, flowers, grass, dragons and phoenixes.
Hubei Provincial Museum
Established in 1953, Hubei Provincial Museum is one of the leading museums in China. the museum has collected over 200,000 cultural relics boasts of having great musical instruments collections, bronze wares and lacquer wares. Among these cultural relics, 812 are listed as first-class relics of China, and 16 are considered national treasures. The 65 Chime Bells In The Chime Bells Exhibition Hal are the most famous. It is the largest bronze musical instrument ever discovered. With a set of bells of different sizes, it can play various tones of the musical scale, and the timbre is quite beautiful. There are about 3,000 ancient Chinese characters on the bells, describing the music and the owner of this instrument. You will surely be enchanted by the ancient harmonious sound. Although the bells had been buried underground for more than 2,000 years, people can still use them to play music. The Chu Culture Exhibition Hall features the regional culture of the Chu State. Most of the cultural relics displayed here are bronze vessels, lacquer works, bamboo and wooden artifacts, and silk knitted products. You can also see various ancient weapons chariots and horses of the Chu State.
East Lake Scenic Area
East Lake is the biggest scenery tourist attraction in Wuhan. It is the largest lake within a city in China, five times greater than the area of the West Lake in Hangzhou . Due to many bends of its shorelines, East Lake has been nicknamed the "Lake of 99 Bays". Over 70 various constructions were built along the lake, including pavilions, terraces, and towers, together with more than 2 million species of trees. The East Lake Scenic Area is renowned for its scenic spots like Tingtao(Listening to the Surging Waves), Luoyan(Driving the Wild Goose), and Mo Shan(Millstone Hill). The grounds of Tingtao are adorned with rare sequoia trees. The site also has an interesting sightseeing tower. On the northern side of the area is Poetry Reciting Pavilion, built to commemorate and exhibit the work of the great poet Qu Yuan . Meanwhile, Mo Shan has a wealth of beautifully arranged plants and flowers in its gardens. Some species including orchids, lotuses, olive trees and plum and cherry trees are contained in its 13 gardens. People coming to the East Lake Scenic Area can enjoy orchid in spring, water lily in summer, sweet osmanthus in autumn and plum blossom in winter.
Yangtze Cruise Packages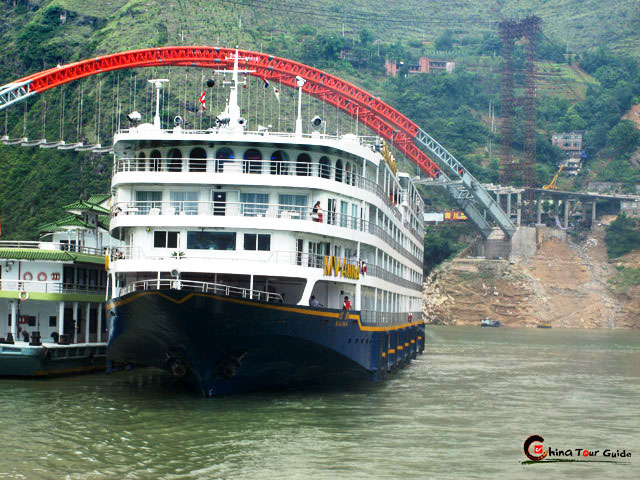 Destination: Beijing - Xi'an - Chongqing - Yangtze River - Yichang - Shanghai
Explore an ancient China through tours to the famous ancient capitals Beijing and Xi'an, a natural China by taking a cruise journey along the majestic Yangtze River, through the splendid Three Gorges, and a modern China with a visit to the sleepless metropolitan Shanghai!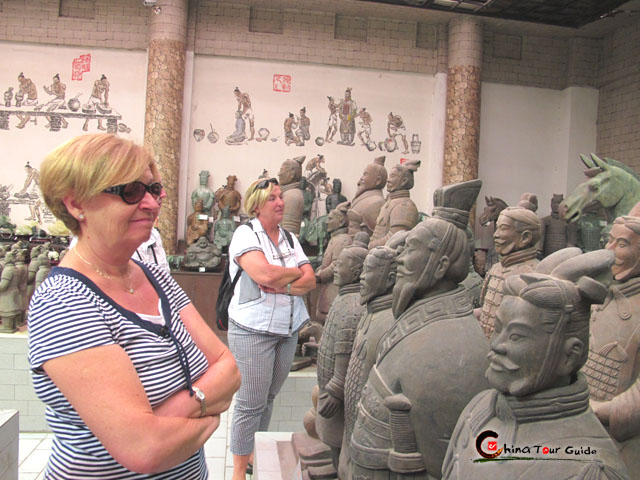 Destinations: Xi'an - Yangtze River Cruise - Yichang
Topping in the list of sights of Xi'an City, Terracotta Warriors is surely not to be missed. Also set sail along the spectacular Yangtze River while enjoy a luxury cruise trip. Attractions along the voyage, like Three Gorges and Three Gorges Dam, will leave you an everlasting memory.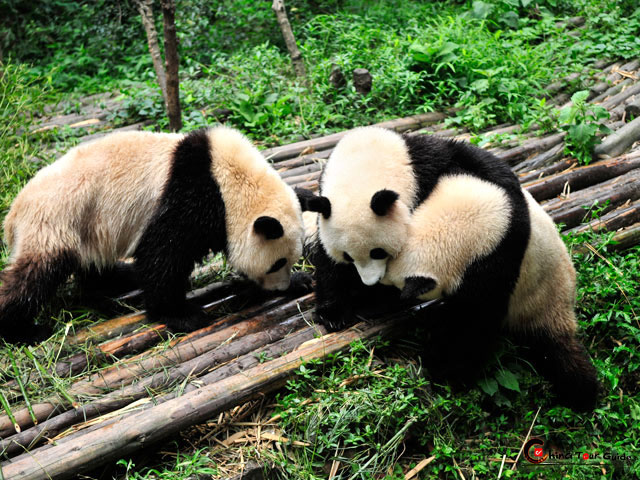 Destinations: Chongqing - Yangtze River Cruise - Yichang
Prepare yourself at the hot & spicy Chongqing city with visits to Eling Park, Panda House of Chongqing Zoo and Ciqikou Old Town. Then set sail against wind and waters down the magnificent Yangtze River through marvelous gorges! Just take all natural beauties into your eyes.