Relocation Village
The Relocation Village was built on the south side of the Yangtze River (across from Mingshan Hill) to accommodate those residents who relocated as a result of the rising waters of Yangtze River brought about by the Three Gorges Dam.
The £15bn Three Gorges Dam project is the world's largest hydroelectric project on the Yangtze River, designed to take water from a section of the Yangtze, to satisfy demand in northern China's drought-prone mega-cities, such as Beijing. Then 1.4 million people were forced to move as their villages were submerged beneath a reservoir 410 miles long. The project has given the Chinese valuable experience in moving large numbers of people.
| | |
| --- | --- |
| | |
| Relocation Village | Visitors to Three Gorges Dam |
During the drive to and through the relocation village, you can appreciate the spectacular landscapes of Yangtze River, as well as catch a glimpse of the distinctive folk custom. One of the highlight is a visit of a local farmer's family, from whom you can learn about how more than 1.4 million people left their original residences, settled in the relocation village and geared their lives to the new changes since their hometown was inundated. You can also wander around the new-set town to take a look at the local shops and markets.
Yangtze Cruise Packages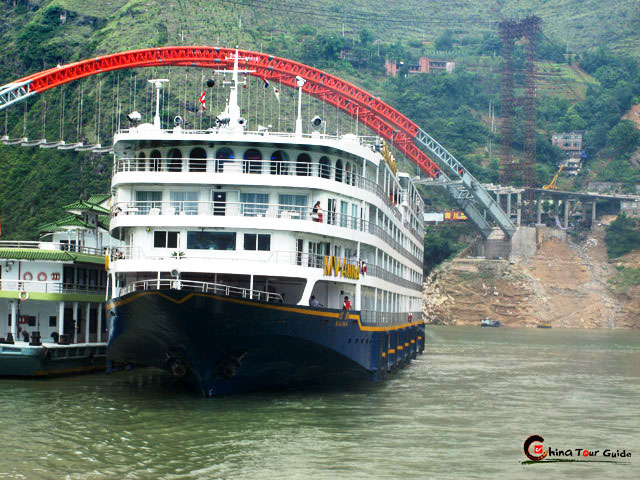 Destination: Beijing - Xi'an - Chongqing - Yangtze River - Yichang - Shanghai
Explore an ancient China through tours to the famous ancient capitals Beijing and Xi'an, a natural China by taking a cruise journey along the majestic Yangtze River, through the splendid Three Gorges, and a modern China with a visit to the sleepless metropolitan Shanghai!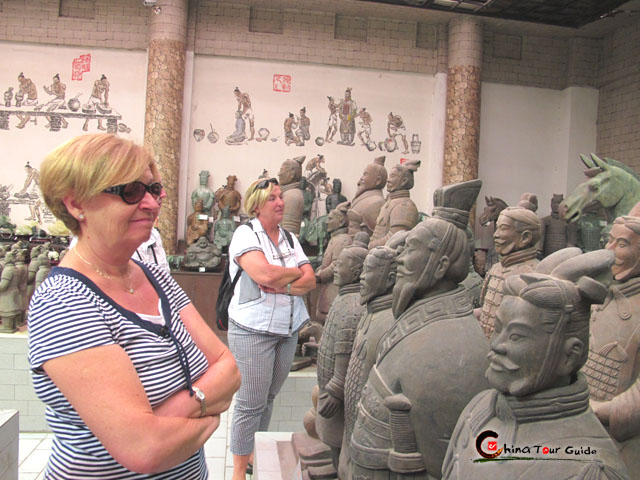 Destinations: Xi'an - Yangtze River Cruise - Yichang
Topping in the list of sights of Xi'an City, Terracotta Warriors is surely not to be missed. Also set sail along the spectacular Yangtze River while enjoy a luxury cruise trip. Attractions along the voyage, like Three Gorges and Three Gorges Dam, will leave you an everlasting memory.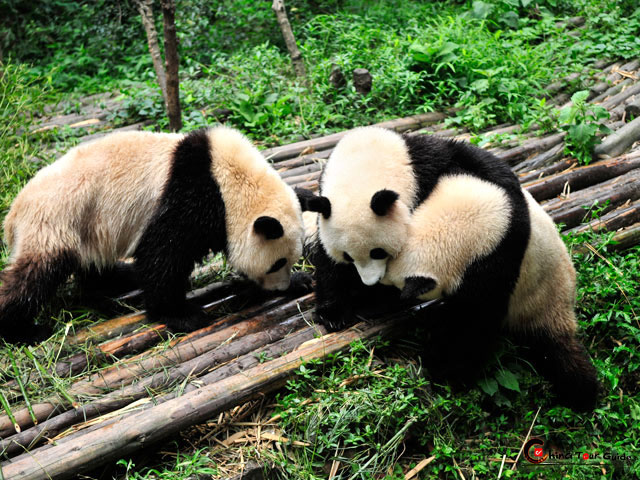 Destinations: Chongqing - Yangtze River Cruise - Yichang
Prepare yourself at the hot & spicy Chongqing city with visits to Eling Park, Panda House of Chongqing Zoo and Ciqikou Old Town. Then set sail against wind and waters down the magnificent Yangtze River through marvelous gorges! Just take all natural beauties into your eyes.