| | |
| --- | --- |
| Like an octopus, Beijing subways, also named Beijing tubes, stretching through the whole city, is regarded as the fastest way to reach any corner of the city. In recent months, it is adopted by traveling that has become a trend for independent travelers to explore every aspects of Beijing in case wasting time on heavy traffic jam with a small amount of money. Thus, we highly recommend this fashionable traveling method to you. | |
Now you just need very small money to join in our subway tours, our tour guide will lead you to capture most of Beijing lures. Compared with other types of tours, subway private tour brings you much closer to a real Beijing, providing you dynamic experience about Beijing history and culture.

Very cheap, from $ 50 per person;
Matured itineraries and arrangement;
Private tour guide with careful guiding;
Prepayment by paypal is OK;
Save time and energy.
By the year of 2010, there are totally 8 subway lines in Beijing, namely Line 1, Line Batong (above-ground light-rail line), Line 2, Line 13 (above-ground light-rail line), Line 4, Line 5, Line 10 and Line 13, up to 300 kilometres. The four central subway lines - Line 1, Line 2, Line 4 and Line 5, cover almost all the major attractions in Beijing. You can click the following subway map for detailed information of each line, which must be quite helpful for your trip.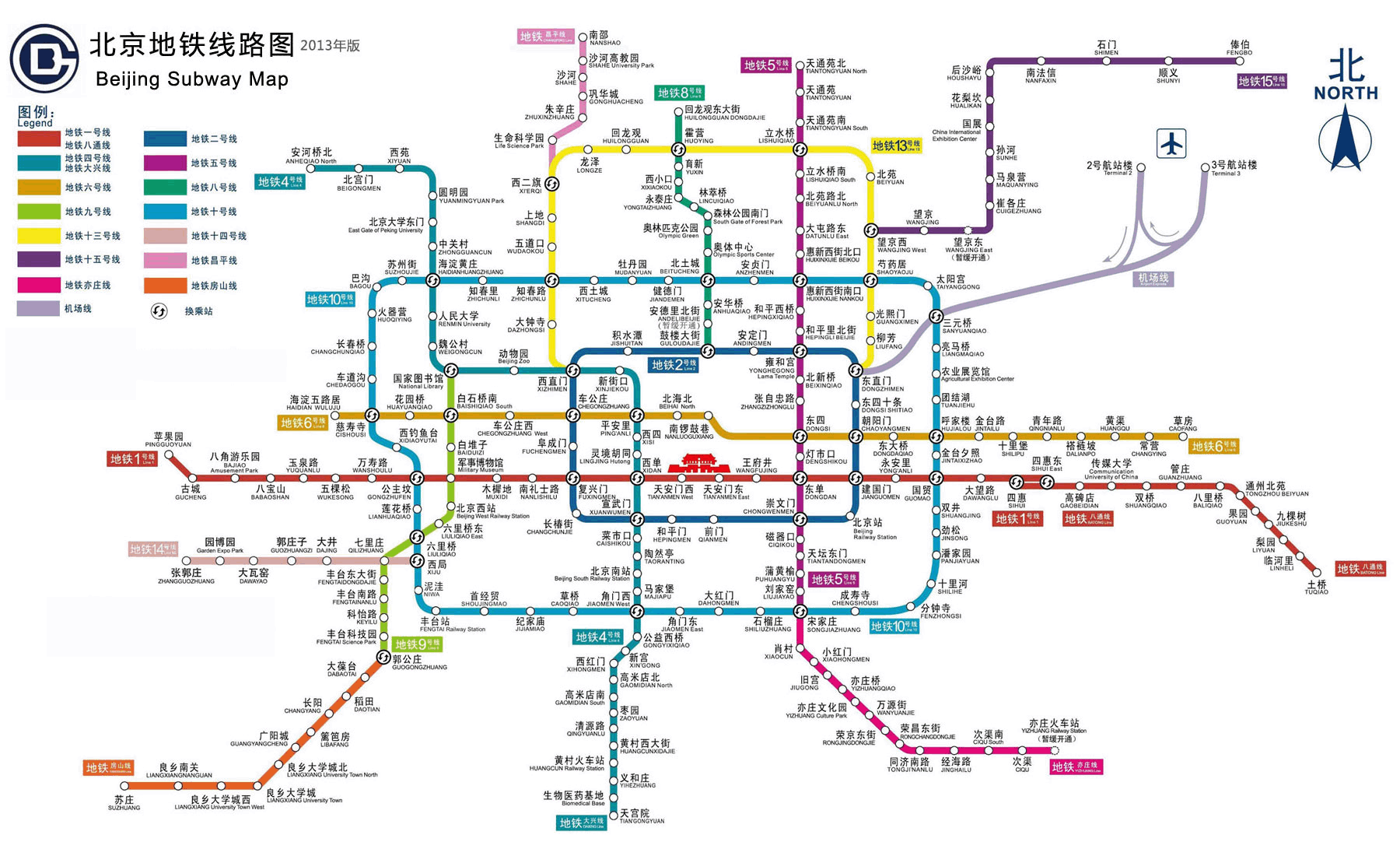 Click the map for more details, kindly note that: the shining stars marked on the big map stand for major destinations of our following subway tours.
ChinaTourGuide.com now promotes several classic subway tours at unbeatable price below, thus you could choose one to start your amazing Beijing local tour. And our subway tour service includes:
| | |
| --- | --- |
| Tour Guide: experienced English-speaking guide | Admissions: entrance fee listed in itinerary |
| Dining: lunch as specified in the itinerary | Subway fees: which mentioned in the tour. |
| Service Charges & Government Taxes | Travel Agency Liability Insurance |
While please pay attention to two things that are not included in the tours: taxi fees that from your hotel to nearest subway station and tips for tour guide.

Choose your favorite tour route;

Get reply from us, and confirm tour details;

Make payment by Paypal;

Receive Tour Confirmation Voucher;