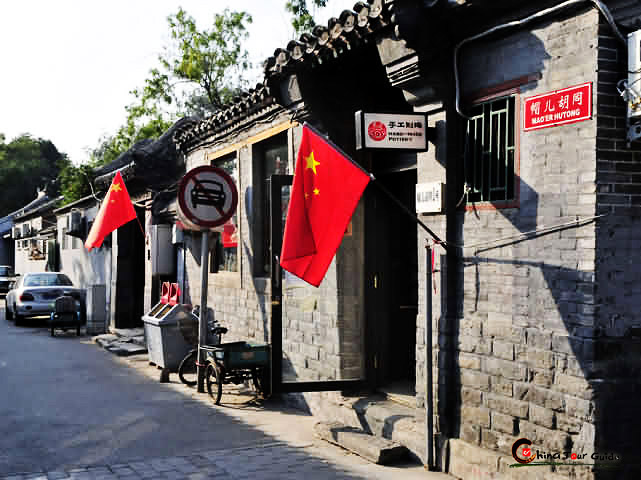 Nanluoguxiang, also named South Luogu Lane, is one of the oldest alleyways in Beijing. It is an 800-meter long North-South alleyway with cafes, bars, and shops all designed in classical Chinese 'hutong' style. With a history of over 800 years, Nanluoguxiang has become a hotspot of attraction reported by Fashion magazine.
Yandaixie Street, also named as Tobacco Pipe Lane, is one of the oldest streets in Beijing. It begins from Di An Men Wai street and intersects with Xiao Shi Pai Hutong and Yaer Hutong. It is in the direction of Northwest-Southwest with a length of 232 meters (760.96 ft). The street connects the three important tourist attractions: Di An Men, the Bell and Drum Tower and Houhai.
Now Beijing has more than 1000 Hutongs in existence. The Hutongs running through each others vertically and horizontally forms a unique sight of old Beijing. Hutongs are best preserved in East, west side city and Qianmen areas which are the best places for tourists to explore the culture of Hutongs.