Guizhou Attractions
More than 15 minority groups settled in Guizhou and most of the amazing scenic areas are located in these settled minority areas. In addition to enjoying the scenery, visitors can discover the rich and varied folk cultures of the different minorities. The strong but simple and unsophisticated customs, architectures with unique style, exotic and colorful costumes, and numerous festivals throughout the year, will make tourists feel everything is new and fresh. Hereby we offer the attraction details in the following intended to help the tourists to arrange their trip. We can also customize the tour with any extension destination you desire.
Top Attractions in Guiyang
-- Landmark of Guiyang city

-- Also called the First Scholar's Tower
-- Situated on Qianling
Hill

-- Homes Hongfu Temple (largest temple of Zen Buddhism in Guizhou)
Top Attractions in Kaili (Qiandongnan)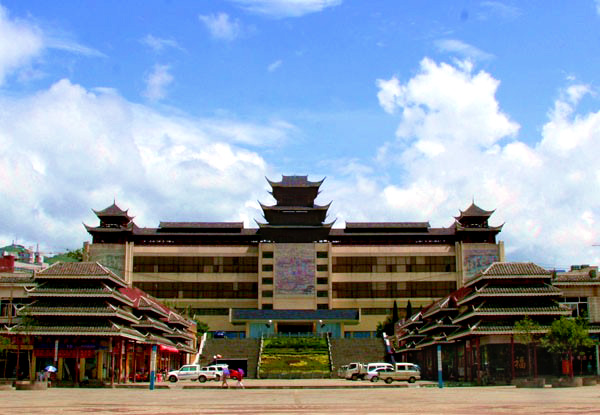 -- Distinctive Museums of China

-- An insight into the heritage of Miao & Dong
-- Long Skirt Miao

-- Has Upper village and
Lower village
-- With hospitable Miao
people
-- Short Skirt Miao

-- Built up to the mountain

-- 14 miles to the southwest of Kaili City
Top Attractions in Leishan County (Qiandongnan)
Top Attractions in Rongjiang County (Qiandongnan)
-- One of the most beautiful rice terraces in Guizhou

-- Lies near Gaoyao Miao village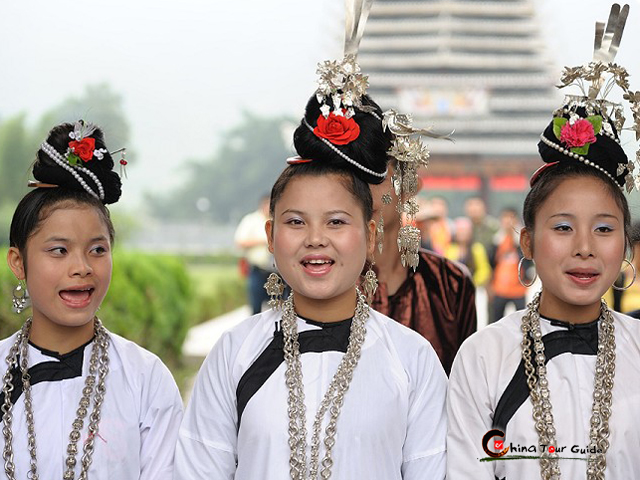 -- 5 km east of Rongjiang
County

-- Has a group of big aged Chinese Banyan trees
Top Attractions in Congjiang County (Qiandongnan)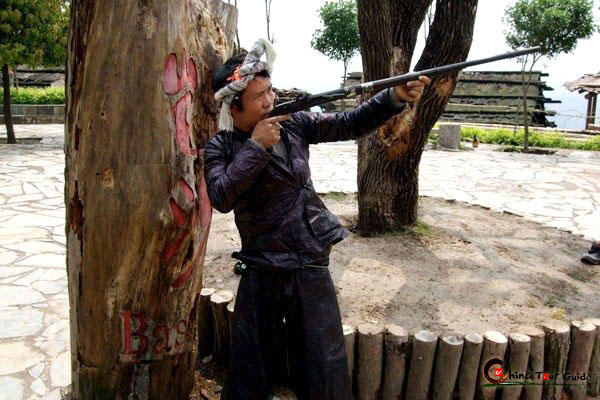 -- China 's last tribe of gunmen

-- A primitive slash and burn lifestyle
-- Founded by China and Norway

-- China's first ecological museum
-- Symbol of the Dong minority

-- Societal center of Dong village
Top Attractions in Liping County (Qiandongnan)
-- Most famous of its kind

-- Artistic treasure of
Chinese wood architecture
-- Largest Dong village in China

-- Cradle of Dong festivals and dances
Top Attractions in Anshun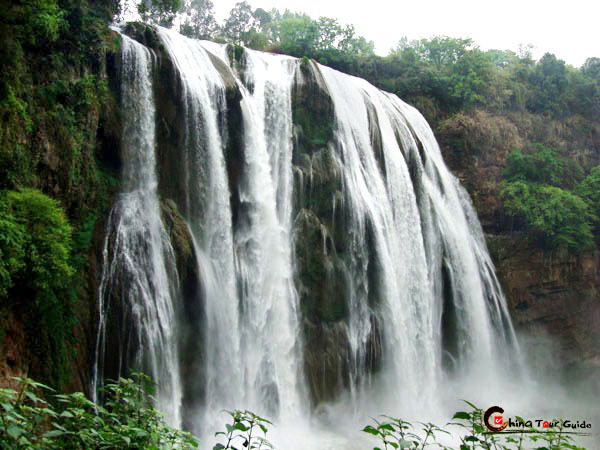 -- One of China's most famous waterfall

-- The largest one in Asia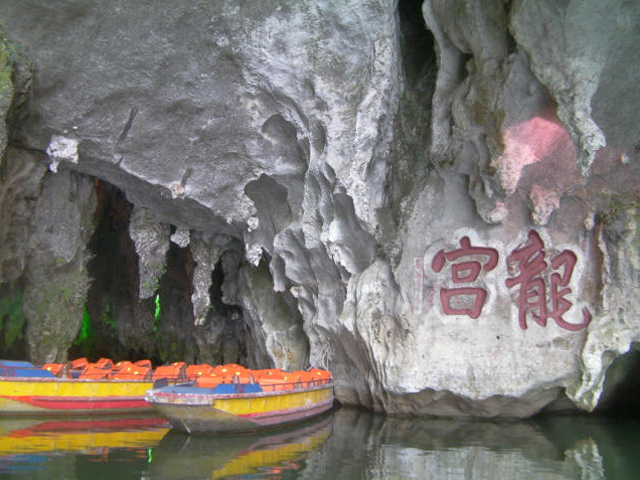 -- In the western suburbs of Anshun

-- The most famous
limestone caves in Guizhou
-- Ming era village fortress

-- A real kingdom of stone & Old Han Chinese

-- Ancient primitive lifestyle
--

One of the oldest operas in the world

--

With valuable collected wooden masks
Guizhou Exotic Lifestyles
A relatively secluded geographical environment resulting from high mountains and deep rivers has made it possible for the ethic minorities of Guizhou to prserve their primitive folklore. The minorities live much in the same way they have for hundreds of years, worshiping their totems, wearing exotic costumes, keeping their strong traditions alive, and holding elaborate ceremonies to welcom visitors with warm hospitality.
Recommended China Tours with Guizhou